Marcus Chambers, Superintendent of Schools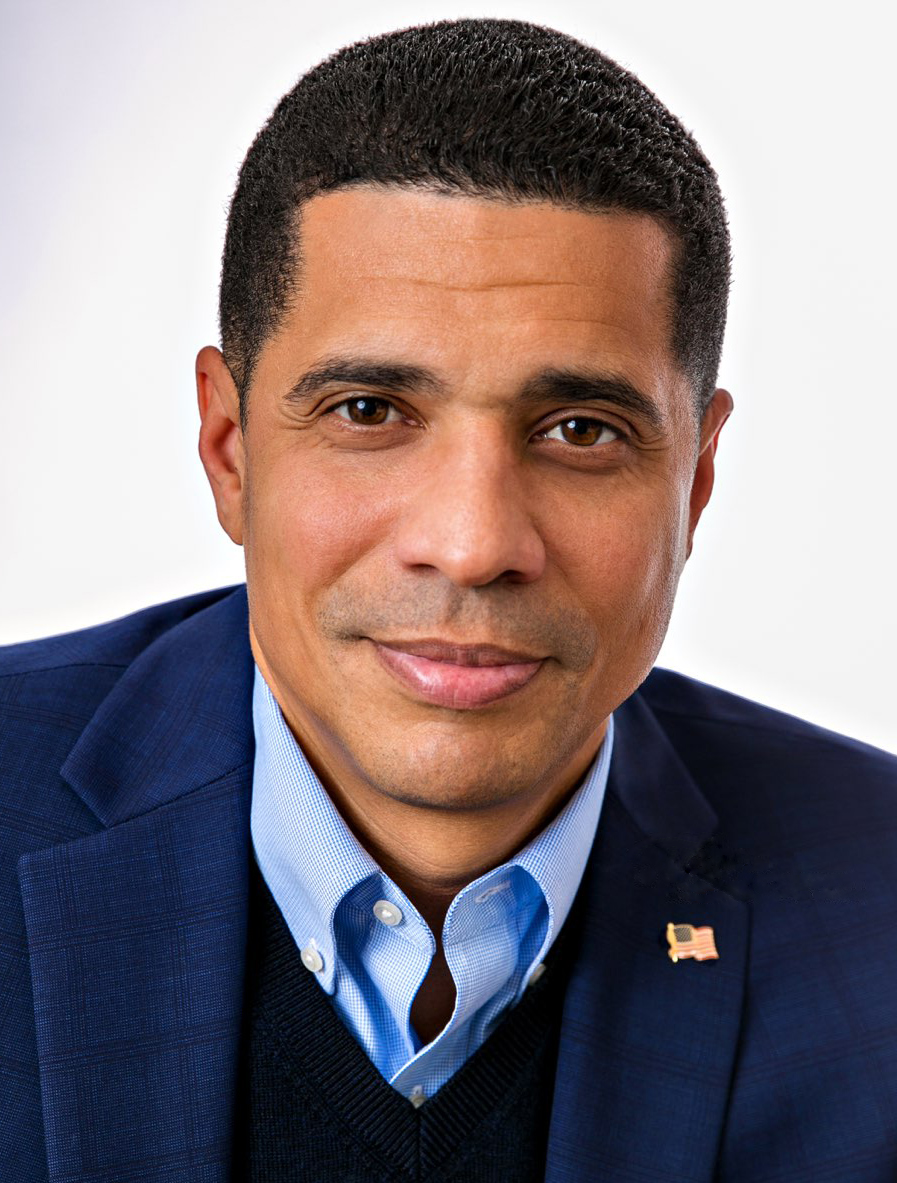 Superintendent's Office
Superintendent's Messages
Superintendent's Mailing List
About the Superintendent
Marcus D. Chambers, Superintendent, Okaloosa County (FL) Schools, has passionately served students, parents, his community, and fellow public educators for more than 26 years. Before assuming the role of Superintendent in 2020, Mr. Chambers served in multiple school- based leadership positions in Okaloosa County.
Mr. Chambers is proudest of his years spent in the English Language Arts Classroom from 1998-2003 because it is there that he learned the foundations of helping students achieve their educational goals, which, even today as the Superintendent, influences the decisions he makes. His peers recognized this remarkable capacity to helpstudents achieve their best and named him First Year Teacher of the Year in 1999 for Ruckel Middle School.
By working in a number of other significant school and district leadership positions, Mr. Chambers has built a comprehensive understanding of K-12 public education. These positions include serving as Okaloosa County's Safe School's Specialist from 2003-2005. Driven to learn more about every facet of K-12 public education, Mr. Chambers then served as an Assistant Principal at Niceville High School before being named the Principal at Longwood Elementary School from 2006-2008. During his tenure, Longwood Elementary earned the coveted No Child Left Behind Blue Ribbon School Award, which recognizes public schools for their progress in closing achievement gaps in student subgroups. His knowledge of classroom and school leadership in both the elementary and high school arena would prove invaluable as his leadership at Pryor Middle School helped to significantly improve student achievement scores each year in spite of the school's rapidly growing Free and Reduced Lunch Rate. Because of his extensive knowledge of public education and student achievement, Mr. Chambers was named principal of Niceville High School in 2011 and served until he was asked to fill the role of Assistant Superintendent of Curriculum and Instruction in 2012. He served as the Assistant Superintendent of Curriculum and Instruction from 2012-2018 while also serving as the Assistant Superintendent of Human Resources from 2017-2018. Mr. Chambers was appointed by Governor Ron DeSantis as Superintendent of Okaloosa County Schools in 2019. Most recently, in August 2020, he was elected to continue serving the citizens of Okaloosa County as Superintendent of Schools.
It is this comprehensive K-12 leadership experience that gives Mr. Chambers the full picture of K-12 education, allowing him the ability to understand the unique needs of each level in public schools. Mr. Chambers believes in the power of effective training and his extensive professional training and development have been ongoing throughout his educational career. Awards such as the Okaloosa County Reading Leader of the Year in 2010 and the Martin Luther King Jr. Academic Achievement Award in 2013 are testimonies to this training and development. Mr. Chambers' professional organizational involvements include The Chambers of Commerce in Crestview, Fort Walton Beach, Destin, and Niceville-Valparaiso, Association for Supervision and Curriculum Development (ASCD), Florida Association of District School Superintendents (FADSS) and The Okaloosa County Association of School Administrators. He also serves on the Board for Florida School Labor Relation Services.
Mr. Chambers learned early in his life the direct and powerful impact an individual can have on his society through lessons from his father, a decorated Veteran in the United States Air Force and after retirement, an ROTC Instructor. Mr. Chambers' father, Chief Les Chambers, was even recognized in the Florida House of Representatives in 2009 for his dedicated service to his community and country. Chief Chambers passed this commitment and passion to give back to his community on to his son. Mr. Chambers, like his father, is passionate about helping his community and was awarded the Southern Hero Award for Outstanding Community Service and Leadership in 2010. Mr. Chambers coaches children's teams in basketball and baseball and is a Mentor in Okaloosa County Schools.
Mr. Chambers has been happily married to Krissinda, an English and Leadership Teacher at Niceville High School, for 25 years. Together, they have two wonderful children, Peyton, 21, and Camden, 19.
Contact Information
Central Administrative Complex
202 Highway 85 North
Niceville, FL
Marcus Chambers, Superintendent of Schools
(850) 689-7185
Email: chambersm@okaloosaschools.com
Amber Floyd
(850) 689-7185
Email: amber.floyd@okaloosaschools.com