Classrooms are miniature versions of the world. But even the best classrooms can't provide a complete environment for learning science. That's why we need help from parents as partners in nurturing science learning in their student's schools. Talk about school science with your child. Find ways to discuss and extend school science lessons in the home and other familiar places. You can also find science activities on the internet and in library books and magazines.
 Becoming a good reader takes practice.  Kids are happy to practice the things they love and our Book Fair is the Perfectg place for them to find and choose the books they want to read.   The Book Fair is Nov. 13 - 17 .  Book Fair hours:  8:00 - 1:30.
Laurel Hill school is proud to announce our partnership with Embry-Riddle--Aeronautical University.  Please click here to read more about the program. 
Florida Department of Health in Okaloosa--Immunization Services click picture below.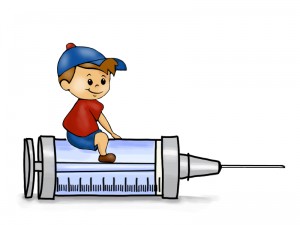 2017-2018 Middle School Curriculum Guide
2017- 2018 High School Curriculum Guide
Information for VPK 2017-2018 click "here".
Katie a 2008 graduate of Laurel Hill School is employed at Google in Ann Arbor, Michigan.  Katie was a guest speaker for Mrs. Cooper's technology classes. Katie told the students, "Just because you go to a small school doesn't mean you can't go on to work for a crazy cool company".  Thanks Katie for coming back and sharing with the students. 
Pages