Looking at the school calendar, March is a busy month, but one of my favorites for two reasons. Daylight savings time and the beginning of Spring. I amlooking forward to longer hours of daylight and warmer days! Please join me in congratulating Laurel Hill School's Teacher of the Year, Mrs. LenaSteele. Her students are engaged in mathematics and she works diligently to make a positive impact on her students.  Our kids are geared up for testing, and our teachers are working hard
Congratulations !!!!
Mary Anglin, Cafeteria Monitor
Educational Support Employee of the Year  (2017-2018)
Click here to view the newletter information to schools regarding Influenza
Laurel Hill school is proud to announce our partnership with Embry-Riddle--Aeronautical University.  Please click here to read more about the program.  Also click the link at the bottom right to visit the Embry-Riddle Aeronautical website.
Florida Department of Health in Okaloosa--Immunization Services click picture below.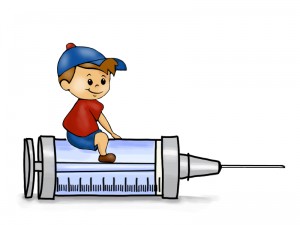 2017-2018 Middle School Curriculum Guide
2017- 2018 High School Curriculum Guide
Information for VPK 2017-2018 click "here".
Pages