Another successful year draws to a close. It is amazing how much has been achieved by the children, staff, and parents in one year. The achievements extend from the academic, to the sporting and the creative arts and to the numerous fun and fundraising exploits of our new Hobo Nation Athletic Booster Club. We achieve so much because we work together as a team and this is one of the greatest strengths of the school. Have a wonderful, safe summer, Hoboes. We will see you on August 10th as we begin another successful year.
~Mrs. Martello
Florida Department of Health in Okaloosa--Immunization Services click picture below.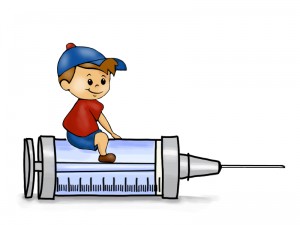 We have used textbooks and they are free to the public.  You can come by and examine what we have available on 06/05/2017 between the hours of 9:00 – 1:00. 
LHS- IT Choice teacher Mrs. Wanda Cooper would like to acknowledge another successful year of Industry Certifications recieved by our students.  The students demonstrated their expertise in the latest technology.  "Certification not only increases the rigor of their technical instruction, but it teaches students the value of a credential at a very important time in their education." --Michelle Taylor,   Workforce Education Specialist.   Click "Read More" below for the list of students.
Click here for information about the camp.
2017-2018 Middle School Curriculum Guide
2017- 2018 High School Curriculum Guide
Information for VPK 2017-2018 click "here".
Katie a 2008 graduate of Laurel Hill School is employed at Google in Ann Arbor, Michigan.  Katie was a guest speaker for Mrs. Cooper's technology classes. Katie told the students, "Just because you go to a small school doesn't mean you can't go on to work for a crazy cool company".  Thanks Katie for coming back and sharing with the students. 
Pages