Time flies when you're having fun! I can't believe we are in the month of February already. Recently, we celebrated the Laurel Hill Community and School with our first annual History Alive program. Continuing with the educational fun, our very first Lego League competition was a success. Our Fourth Grade team advanced and will be competing in the Regional competition next. The newly formed Competition Cheer team advanced to both State and National Competitions. Our Hoboes are making history! I hope your family will attend an upcoming event in an effort to support our hoboes. In closing, please know that safety of our Students and Staff is always first and foremost. We appreciate the cooperation of parents signing in at the Attendance Office and always wearing a Visitor sticker on campus. Go Hoboes,
 ~Mrs. Martello
Kindergarten Registration for 2019-2020 starts mar. 19. Click the picture above for more information and requirements.
https://www.okaloosaschools.com/articles/2019/lh/history-night
On January 26, 2019 Laurel Hill participated in the FIRST LEGO league at Davidson Middle School.  In FIRST LEGO League, students are immersed in real-world science and technology challenges.  Each team has to research and create their own solution to a current scientific issue.  Teams must also build and program autonomous robots using LEGO MINDSTORMS technology to perform a series of missions. Our team, the LEGO Maniacs, performed amazingly well and will advance to the regional meet at UWF on March 9, 2019.  Great Job, Hoboes!!
Mrs. Foy-Redfern, Mrs. S. Mitchell, and Mrs. Beck along with their teams have been working hard toward competition.
LEGO League and Junior is a hands-on STEM program which introduces students to the fun and excitement of science and technology. These programs challenge students to think like scientists and engineers.
Click the house to read more.
Laurel Hill school is proud to announce our partnership with Embry-Riddle--Aeronautical University.  Please click here to read more about the program.  Also click the link at the bottom right to visit the Embry-Riddle Aeronautical website.
Florida Department of Health in Okaloosa--Immunization Services click picture below.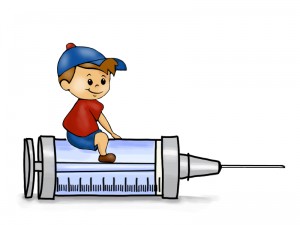 Pages